Finally, the first batch of Handy Surf Craft is done. It's been a journey to get here, but it feels great to reach the first set of bodysurfing handplanes completed.
It's been a long time in the making.
Lots of hours were spent in the workshop.
Sooooo many mistakes made.
Many, many, many lessons learnt.
I can't wait to try them out… FINALLY!
These boards are the first batch of 3 boards.
All are 'The Yew' shape – an adult all-rounder that will also come in other materials. (There will be a total of 5 shapes across eight series if all goes to plan)
Multiple errors and defects in these two – for example, the second one is narrower due to cutting the board's shape with a wood saw, and I ended up butchering the foam in the process. (Yeah, na, don't trust everything you see on YouTube)
The next round of boards coming soon…
Handy Surf Craft Bodysurfing Handplanes Gallery
Below are some images from the build and the start of Handy Surf Craft.
The very beginning… everything needs to start somewhere.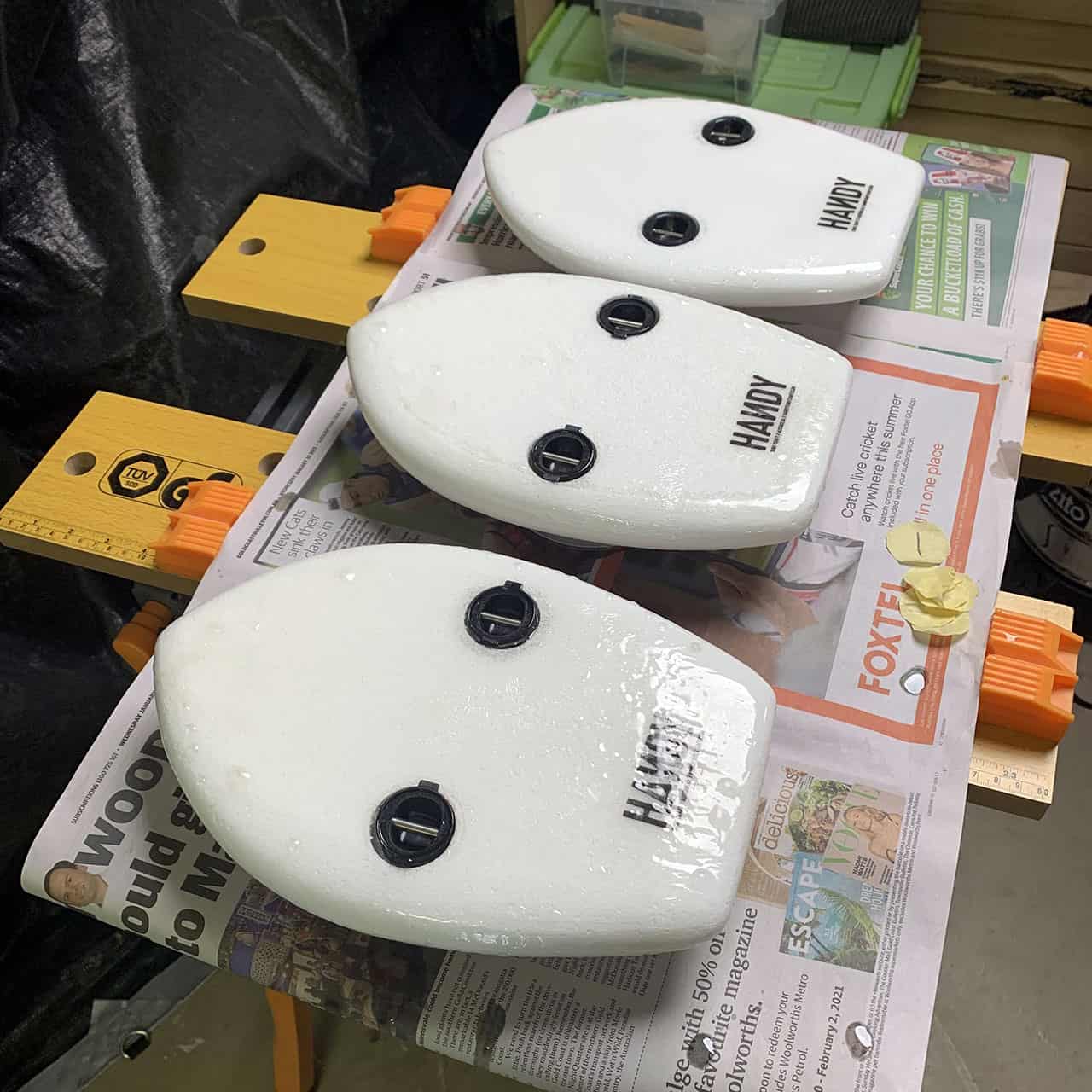 First attempt at glassing – so many things wrong in this photo. But there are many lessons learnt.
Hand Surf Craft – The Yew! v1.0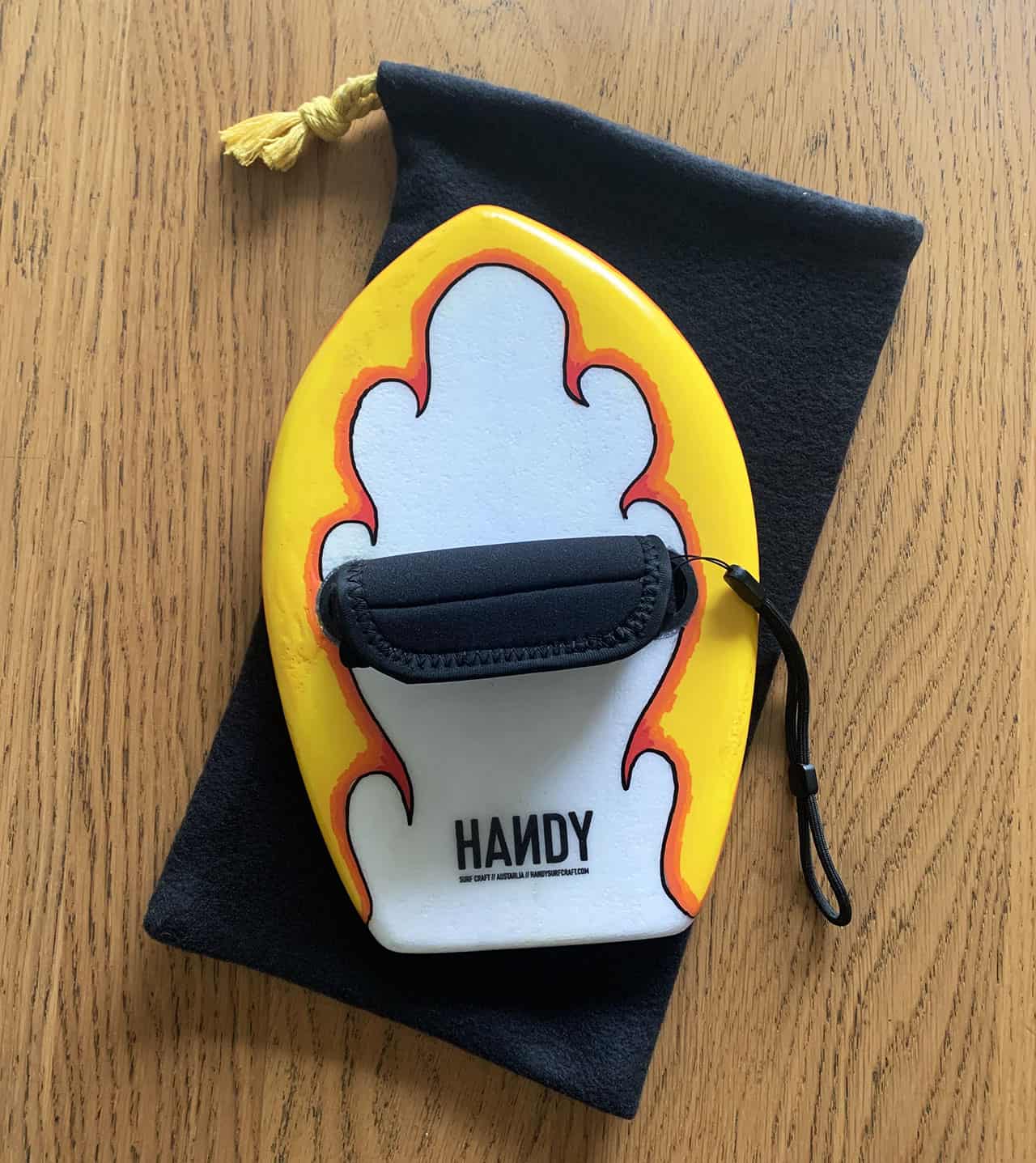 The Yew! Board no.2 with the sample hand made board bag.
Can't wait to continue to learn how to shape and glass – I think I have found a new creative medium(s)
More to come.